The arts of Japantown, San Jose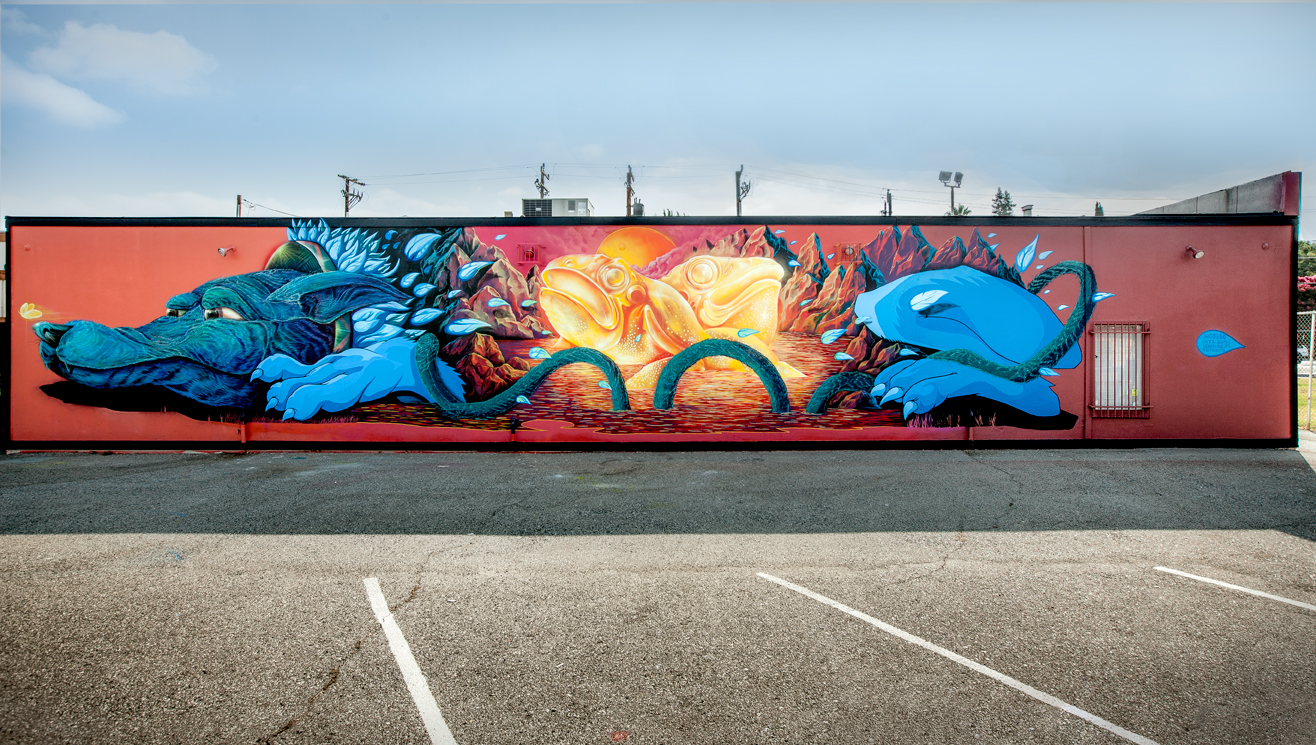 The Japantown Art Association strives to connect, sustain and celebrate the arts of Japantown by providing a supporting platform for artists, arts organizations and art businesses.
01.
Bring together
arts related businesses, artists and arts organizations.
02.
Create
opportunity for artists.
03.
Sustain and celebrate
cultures, past and present in the community
04.
Support
education of artists in business, grant opportunities and advocacy.
"Art is not what you see, but what you make others see."
– EDGAR DEGAS
Juan Carlos Araujo
JAA PRESIDENT • DIRECTOR/CONSULTANT OF EMPIRE SEVEN STUDIOS
Juan Carlos Araujo is a self taught artist who in 2006, co-founded Empire Seven Studios, a urban contemporary gallery space to showcase local, national and global artists. In 2013, E7SwallSJ was created to curate murals in San Jose and neighboring cities. Clients include Contra Costa County, Facebook, Fit Kids, GoDaddy, Health Trust, Hotel DeAnza, Knight Foundation, City of Morgan Hill, Mixbook, Nichi Bei Bussan, Pace Gallery, San Jose Downtown Association, San Jose Jazz, SV Creates, Team San Jose, Westfield Valley Fair. His reputation as a cultural advocate, arts enabler/creator, and community organizer has established him as a beacon for visual excellence in San Jose.
Jennifer Ahn
JAA SECRETARY • GALLERY MANAGER/CURATOR OF EMPIRE SEVEN STUDIOS
Jennifer Ahn graduated from SJSU in 2000 with a BS in Photography and a minor in Graphic Design. Co-founder of Empire Seven Studios. Together with Juan Carlos Araujo, she has 8+ years of curatorial experience working with artists to create contemporary solo exhibit or be a part of a group show at E7S
Ron P. Muriera
JAA DEVELOPMENT DIRECTOR/GRANTS CONSULTANT • EXPERIENCED ARTS & CULTURE PROFESSIONAL
Ron Muriera is Development Director for San Jose Stage Company, a professional mid-size theatre company in Downtown San Jose, and the owner and sole proprietor of RPM Consulting, providing consulting services with a focus on education, arts & culture, board development and nonprofit organizations. With an emphasis on the areas of arts & culture, social justice, human services and educational equity, his mission in the community is to create a healthier, better educated and more equitable society. Ron also is an Arts Commissioner with the San Jose Arts Commission. He recently was selected to be the Chair of the Public Art Committee for the City of San Jose. Ron also serves on several nonprofit boards which includes California History Center Foundation, and the Filipino American National Historical Society (FANHS).
Tamiko Rast
JAA TREASURER • ARTIST & COFOUNDER OF RASTEROIDS DESIGN
Tamiko Rast is a fine artist, tattooer, graphic and web designer from San Jose. She and her brother, Miles, founded a website development company called Rasteroids over 15 years ago. Their clients include tech companies, as well as nonprofit and government agencies like the City of San Jose and The San Jose Museum of Quilts & Textiles. Tamiko was the lead artist for the Japantown Mural Project, a public art project that spanned a quarter-city block and included the works of 50 local artists. She produces fine art commissions and has shown her oil paintings and woodblocks at solo shows for The Arsenal and Cukui, and in collaborative and group shows for Empire Seven Studios. Her family owns and operates Roy's Station, a coffee shop in the heart of Japantown, and she is very involved with the Japantown community.
Roy Hirabayashi
CO-FOUNDER OF SAN JOSE TAIKO
Roy Hirabayashi is co-founder of San Jose Taiko, the third oldest taiko group in North America. Roy is a composer, performer, teacher and lecturer. He has toured and performed internationally and has collaborated with many artists of various genres. In 2011 he was awarded the National Endowment of the Arts National Heritage Fellowship, the nation's highest honor in folk and traditional arts. In 2014 he received the Legacy Laureate award from Silicon Valley Creates and in 2016 the Cornerstone for the Arts Award from the San Jose Office of Cultural Affairs.
Corinne Okada Takara
ARTIST & ARTS EDUCATOR
Corinne Takara is a Bay Area artist/arts educator who collaborates with museums, libraries and schools to create technology integrated art projects. Her work explores the use of modern day products to preserve cultural heritage and memory, and honors the colliding and merging stories that arise in rapidly shifting communities. Takara had received grants and awards for her art projects, including a Knight Foundation Grant, Microsoft/KCI Innovation Award, Applied Materials Excellence in the Arts Grants and SVCF Donor Circle for the Arts Grants. She was recognized in 2011 by Microsoft as one of the nation's top 100 innovative educators at the Microsoft National Innovation Education Forum.